Animation / 2019 / 00:06:32
occupation: direction, animation, music, graphic design
Motion of the Leviathan explores the aesthetics of noise. Through manipulation of video captured from a deficient screen noise is transformed to become the new subject whereas the actual representation dissolves into abstraction. The intention is to transcend the image which is based on a defect smart phone screen from it's secular origin to create a sublime atmosphere.
---
Screenings:
| | | |
| --- | --- | --- |
| International Youth Media Festival | Wels (AT) | 2020 |
| Museum of Contemporary Art of Alicante | Alicante | 2020 (postponed) |
| KlingtGut Symposium on Sound | Hamburg | 2020 (postponed) |
| Sound-Image Colloquium | London | 2019 |
| 5th Pori Film Festival | Pori | 2019 |
| 21° Equinoxio Film Festival Universidad Nacional de Colombia | Bogotá | 2019 |
| Casting-Screens Web Exhibition: Hochschule für bildende Künste | Hamburg | 2019 |
| Kurzfilmwanderung | Leipzig | 2019 |
| Flimmerfest | Hamburg | 2019 |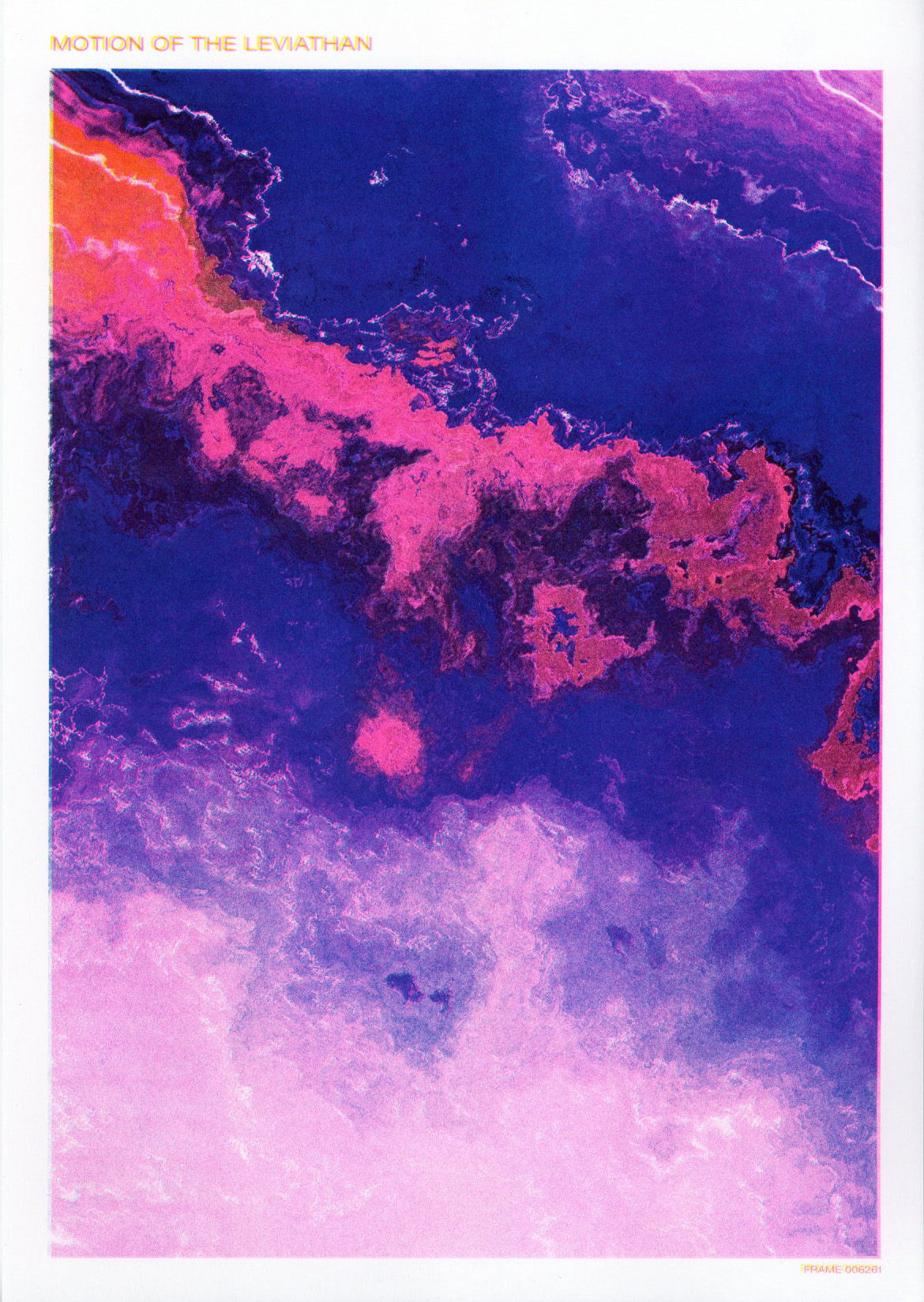 Risoprinted Poster based on frame No. 006261
Copyright © 2020 Max Bodendorf